Business, Science and Technology
News, Events and Resources

Welcome to the
Great Lakes Geek Show!
---
Follow us on Twitter for breaking news and updates.
@DanHanson and @greatlakesgeek

Check out Dan Hanson's YouTube videos and Dan Hanson's Blog
---
Blast from the Past
Geek Memory
Found this great shot of Bob Coppedge, the late Jim Evans, Peter Norton and me (Dan Hanson) from a COMDEX in Las Vegas a loooong time ago.
Great Memories.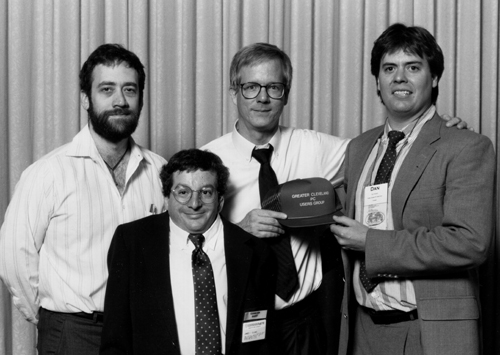 Bob Coppedge, Jim Evans, Peter Norton
and Dan Hanson at Comdex in Las Vegas
---
Fun with Maps
Geek Fun with Maps
Like millions of others we are fans of the Big Bang Theory and especially Sheldon Cooper. We even liked his Fun with Flags videos. Seriously. We have also been a longtime fan of maps and the role they play in a region's history, commerce, politics, culture and so on.

So we started a new video podcast series called Fun with Maps. Watch the intro video.

I take a look at maps of countries, states, cities and other regions and explain the geography of the area and how that plays a role in its culture and history. Three videos are posted right now.

Fun with Maps - The Horn of Africa

Take a look at the Horn of Africa which consists of Ethiopia, Eritrea, Djibouti and Somalia. The close proximity to the Arabian Peninsula and the extended coastline of the peninsula have influenced the politics, commerce and culture of the region. Hear a story that connects a popular Beatles song and a famous fossil millions of years old.

Watch Fun with Maps - The Horn of Africa
---
Fun with Maps - The Nile River
The Nile River is the longest river in the world. (Sorry, Amazon) The Nile River and Egypt are intertwined but the Nile travels through almost a dozen countries in Africa including Sudan where the White Nile and Blue Nile merge. And, there is a surprising fact about the Nile that makes it unique.
Watch Fun with Maps - The Nile River
Fun with Maps - Finland
---
The Nordic country of Finland is one of the most northern countries in the world. Some say the map of Finland looks like a whale, some say a rabbit. What do you think? While the south and capital Helsinki have most of the people, the northern Lapland has unique features including a very special inhabitant. Finland is famous for Linus Torvalds and Linux, Nokia, Angry Birds and my favorite word in any foreign language - sisu.
---
Stay Home, Stay Well, Stay Busy
Geek Stuff To Do
We are assembling a list of online resources you can try while you are homebound. Take a look.
Local Restaurant Takeout and Food Delivery Suggestions

Cleveland Metroparks Zoo has virtual classrooms

Rock and Roll Hall of Fame free learning

Cleveland Metropolitan School District has learning resources

Day by Day Projects to keep kids reading, thinking and growing

Cleveland Orchestra online learning

Cleveland Orchestra Teacher Workshops

20 virtual field trips that you can take with your kids

Math Card Games

Cleveland Museum of Art resources

Cleveland Institute of Music concerts

The 75 Best Virtual Museum Tours Around the World

Shaker Lakes Junior Naturalist Activities

Daily Mass online from the Catholic Diocese

Learn or brush up on 40 different languages (including Latin, Navajo and Klingon!)

Cleveland Museum of Natural History new digital series, CMNH@HOME

Virtual Tours of 12 Famous Museums

Cleveland Opera Theater - Opera For All Online

Cleveland Hungarian Museum Virtual Exhibits

Learn to Code, Build Projects, Earn Certifications

Entertaining Math Videos

Web Development Crash Courses

Learn multiple languages from videos from Polyglot Pablo

More multiple languages from Eko Languages videos

Learn a language with free podcasts from CoffeeBreak Languages

Crash Courses on a variety of AP high school curriculum topics

Khan Academy - free, world-class education for anyone, anywhere

1,500 Free Online Courses from Top Universities

Access 2500+ Online Courses from 140 Top Institutions.

Alison Free online courses from the world's leading experts.

Stanford University Online Courses

MIT OpenCourseWare is a web-based publication of virtually all MIT course content

Learn to Code with CodeAcademy

TED-Ed@Home - Online learning based on TED Talks

Nation Geographic learning for Kids


---
Told You So
Geek Math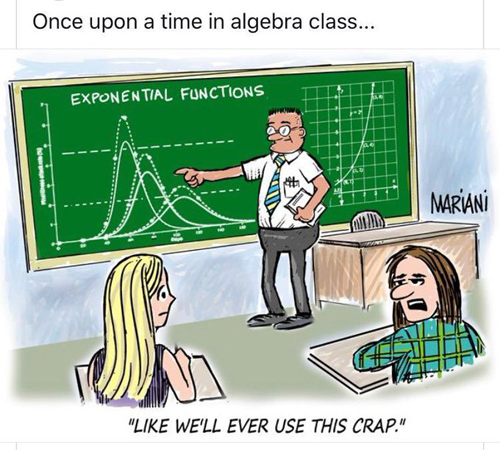 ---
SRE - Site Reliability Engineering Book
Geek Freebie
Site reliability engineering, or SRE for short, can be the key to running sites more effectively and reliably by keeping system components in a more consistent state. But every organization is different, and it's important to understand how your company's unique culture and structure might affect your specific approach.
O'Reilly is offering a free short e-book on the subject.
---
Rest in Peace Superhost
Geek Sad
Marty Sullivan, a fan favorite for decades as Superhost on WUAB, died Friday February 21st at age 87 in Berkeley Springs, West Virginia.
Marty Sullivan brought much fun and many entertaining moments to Cleveland and NE Ohio television. His humor, wide grin and red nose will not be soon forgotten.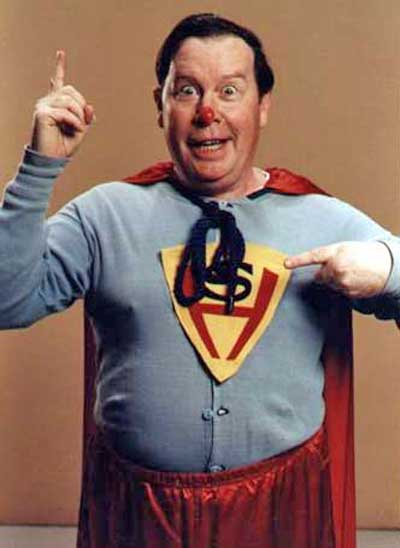 It's a bird, it's a plane. It's Superhost!



We are grateful that years ago Marty dug up some of the classic Superhost bits and put them on a DVD. He generously allowed us to make them available to his many fans so that we can relive the memories and a new generation can enjoy them.
---
---
Murder in the Cultural Gardens
Geek Whodunit
"It just didn't seem right to DJ. A body found bludgeoned in a place known for "Peace through Mutual Understanding." But there she was, crumpled behind a bust of composer Franz Liszt in the Hungarian Cultural Garden. He pulled out his cell phone and dialed 911. "What is the nature of your emergency?" the dispatcher queried. With a suddenly very dry mouth DJ managed to get out, "There's been a murder in the Cultural Gardens."
That's the beginning of the recently published first novel by Dan Hanson.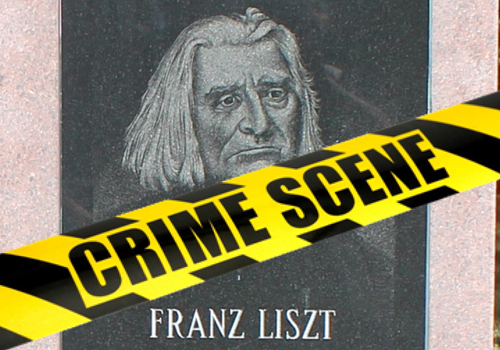 The whodunit, titled Murder in the Cultural Gardens, takes place in the Cleveland Cultural Gardens and all 30+ gardens are featured during the mystery. You may even recognize some of the characters.



Click the link above to learn more or to purchase in paperback or Kindle version from Amazon. Or contact Dan via the Murder in the Cultural Gardens webpage to have a signed book delivered.


---
Cleveland Clinic Department Chair of Cardiovascular Medicine
Geek Keynote
Federation of India Community Associations (FICA) is an organization dedicated to serving the needs of the Asian Indian Community in Northeast Ohio. They hosted an event to honor the 71st Republic Day. Samir Kapadia, MD was the Chief Guest and Keynote Speaker. Dr. Kapadia is the Cleveland Clinic Department Chair of Cardiovascular Medicine. He gave some facts about Republic Day and also offered advice about how to stay heart healthy.
See more from the Spiny Desert of Madagascar
---
Chameleons from Madagascar Math Christmas
Geek Fauna
The Cleveland Botanical Garden has a permanent Glasshouse display with an environment of the Spiny Desert of Madagascar. Amid a world-class collection of endangered plants are exotic animals, including chameleons, a yellow-throated plated lizard and three radiated tortoises. Here you'll find one of the largest collections of Madagascan baobab trees under glass in the United States.
In this video a volunteer shows 'Bob' and another chameleon up close.
See more from the Spiny Desert of Madagascar
---
Annual Magnum Holiday Lunch
Geek Event
Each year we like to gather an eclectic group of friends and business associates for a holiday lunch. No, it's not just techies. Media, non-profits, politicians, business, cultural - they were all represented.
The food and atmosphere at Bo Loong at 38th and St. Clair is always terrific and our 75 guests maxed out the party room.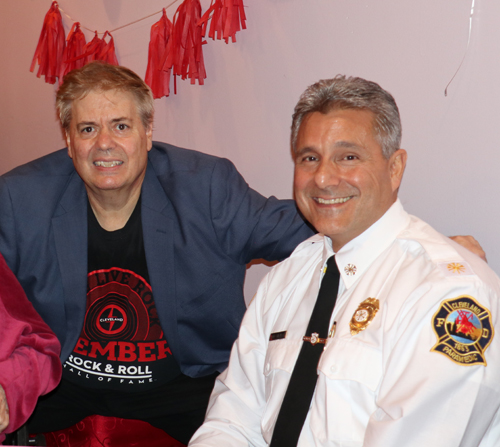 Dan Hanson and Cleveland Fire Department Chief Angelo Calvillo


---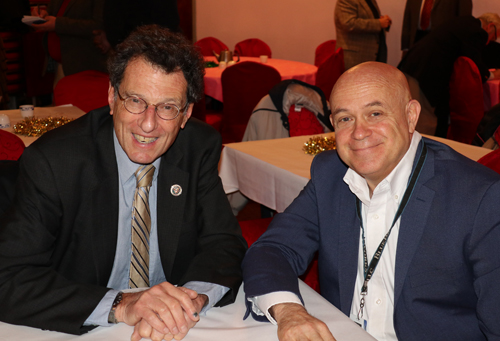 Judge Dan Polster and Kevin Goodman


---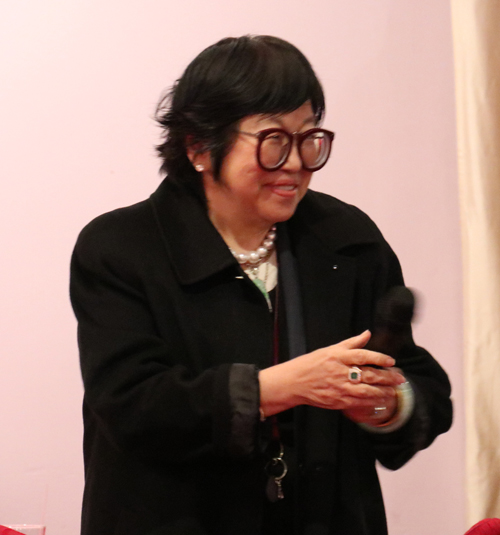 Margaret Wong




See how to get invited next year, who was there and view
Photos from the 2019 Magnum Party


---
Merry Math Christmas
Geek Holiday Wishes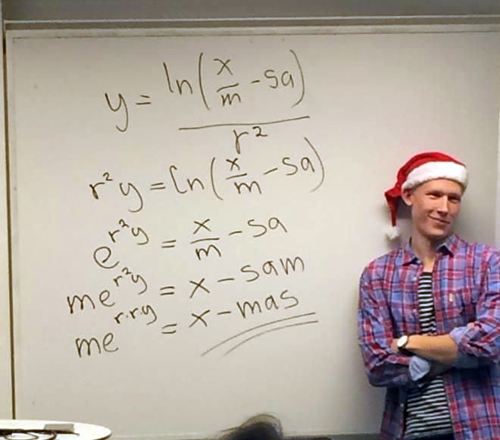 ---
GE Nela Park Christmas Lighting Display 2019
Geek Video
This is the 95th year that GE has put on a magnificent Christmas lighting display at GE Nela Park in East Cleveland Ohio. The display features more than 500,000 LED lights along Noble Road.
Great Lakes Geek Dan Hanson took a walk through the display. Of course he meant to say 2019 not 2020. Eager for the New Year we guess.
Watch the video by clicking the white arrow. make it full screen for the best effect.
---
Porta Pow Data Blocker
Great Lakes Geek Review
Here's a typical scenario. Your cellphone (Android or iPhone) is low on battery and needs a recharge. Not to worry, there are plenty of public charging kiosks. Just plug into one of those at the airport or whatever and you are all set. What could go wrong?

Actually there is something called Juice Jacking that could be a security issue. In fact, the Los Angeles District Attorney's Office issued an advisory to travelers in November 2019 warning them of the potential dangers of using public USB ports. In theory, bad guys could steal information or install malware via public USB ports. You don't hear much about it so it doesn't seem to be widespread but it is certainly technically possible. In fact it was discussed at the annual BlackHat computer security conference.



A UK company called Portable Power Supplies has an easy and inexpensive way to give you the added security you may need. The products is called the Porta Pow Data Blocker and it is now in it's 3rd generation.

See more in our review of the Porta Pow Data Blocker


---
Brain Teaser
Geek Fun
What makes this number unique? 8,549,176,320?
Email the answer if you know it or need the answer.


---
Real-World Bug Hunting: A Field Guide to Web Hacking
Geek Book Review
The word "hacker" has had a roller coaster of values placed on it. It has meant someone who gets into the nuts and bolts of something and tweaks it to make it different and better to someone who breaks into other people's stuff for malicious purposes. So the term "ethical hacker" has evolved to make sure that there is no confusion about the hacker's intentions. "Bug Bounties" are rewards for ethically discovering and reporting vulnerabilities to website owners.
See more in the Great Lakes Geek review of Real-World Bug Hunting
---
Bayesian Statistics the Fun Way: Understanding Statistics and Probability with Star Wars, LEGO, and Rubber Ducks
Geek Book Review
The title of this book may sound oxymoronic. To many, probability and statistics are not on their radar for fun. Mathematicians, engineers, data researches and the like don't need to be convinced. But as the author explains, everyday life is full of uncertainty. So marketers, salespeople, decision makers - just about everyone - can benefit from thinking about problems in a Bayesian way.
See more in the Great Lakes Geek review of Bayesian Statistics the Fun Way
---
Wu Xia 2 The Code - Johnny Wu's latest feature film
Geek Premiere Event
Photos and video from the Wu Xia 2 The Code VIP Premier Event

Award winning Cleveland filmmaker Johnny Wu has another hit on his hands. Wu's latest film, Wu Xia 2 The Code, is a futuristic sci-fi/martial arts feature film. Following the success of his martial arts comedy musical film Innerself in early 2018, Wu tackled a more complicated martial arts action film. Wu Xia 2 The Code combines science fiction visuals with Hong Kong styled martial arts sequences choreographed by many of the film's actors including Wu himself.
The film tells the continued story of a group called the 5 Elements who are caught between the FOUR11 and the monopoly tyrant MediCan corporation in pursuit of a code that was developed to provide clean air after pollution and radiation engulfed the planet. Wu filmed in Cleveland, Parma, Mentor and even ventured to Courtland, Ohio. The late fall filming yielded snowy backdrops.
---
A Beginner's Guide to 3D Modeling - - A Guide to Autodesk Fusion 360
Geek Book Review
In the not-so-distant past you needed a lot of money, equipment and training to do professional quality Computer Aided Design (CAD). Best of breed software like Autodesk's AutoCAD was very expensive - it currently costs $1610 for a 1 year subscription or $200 per monthly. The thought of being able to access or even own a 3D printer was a pipedream. But now, you can get Autodesk Fusion 360 for reasonable fees or even free. And you can get a 3D printer at Walmart for under $190!
So the software and hardware are available. The issue becomes training and that's where this book from no starch press comes in.
See why in the Great Lakes Geek review of A Beginner's Guide to 3D Modeling
---
4.5 megabytes of data
Geek Time Travel
Here's what 4.5 megabytes of data in 62,500 punched cards looked like in 1955. Today, of course, one photo on a cell phone can use this much data.
Herman Hollerith invented punch card computing for use in the 1890 census, and that same card program existed with minor tweaks throughout the mid-20th century. The Great Lakes Geek recalls dropping off stacks of punch cards and hoping they were in the right order and no errors.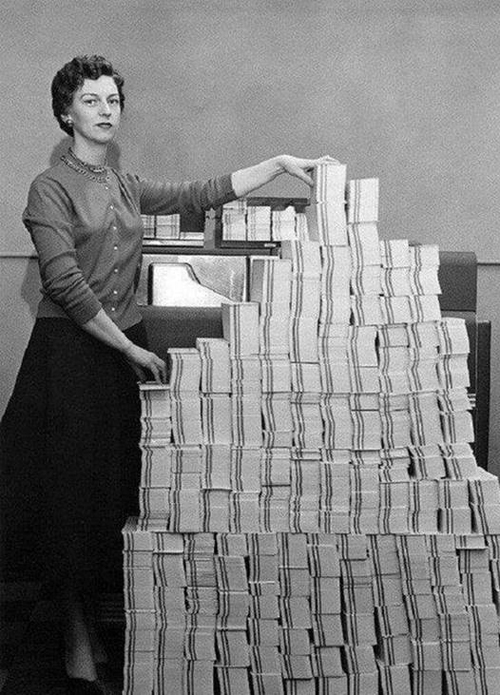 4.5 megabytes of data
---
Size Matters
Geek Science Fun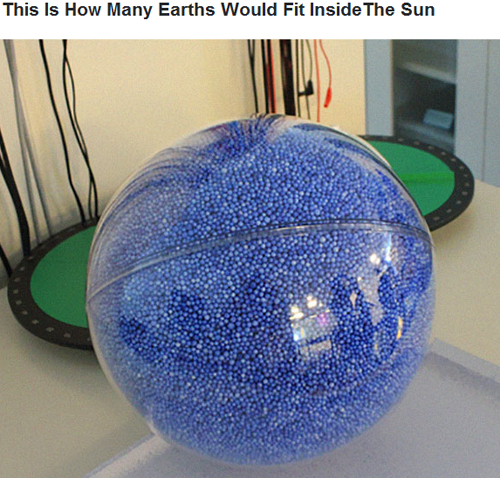 ---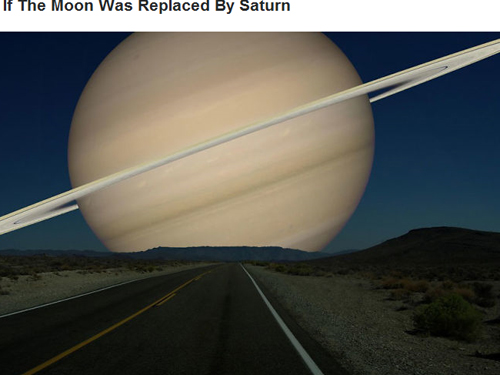 ---
Euclid Beach Park Pier
Geek Tour
On Wednesday May 22, 2019 the Cleveland Metroparks had a ribbon cutting ceremony to mark the grand opening of the Euclid Beach Pier. The new pier is 315-feet long and 16 to 24 feet wide, extending 150 feet over Lake Erie. The newest park amenity was designed to improve accessibility and offers guests clear views of the downtown skyline and historic Euclid Beach shoreline. The pier features three custom archways that pay homage to the historic park and former Euclid Beach Amusement Park.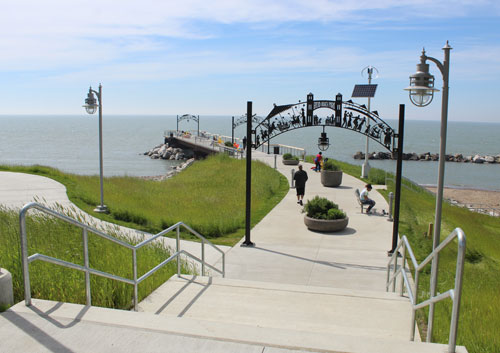 New Euclid Beach Pier
See more photos and a video tour of the new Euclid Beach Pier
---
Walk under the bridge at Shooters by the Leif Erikson bust
Geek Tour
One of the things we like most about the Flats in Cleveland is that they were, and most still are, working areas. The diverse bridges work, ships carry ore and other materials and it is all mixed in with the entertainment establishments. For years there has been a bust of Viking Explorer Leif Erikson near the entrance to Shooters on the west bank of Cleveland's Flats.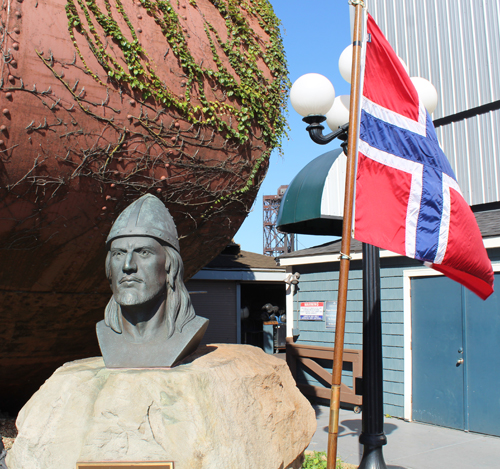 Leif Erikson bust and flag of Norway



On a recent visit, Dan Hanson noticed that now you can walk under the piece of the bridge from the parking lot to the Cuyahoga River and see some of the ironwork of the bridge.

Photos and a short video tour of under the bridge


---
Rootkits and Bootkits
Geek Book Review
Malware and other threats are reported on and written about so ubiquitously that we tend to gloss over them. We have heard the advice 1,000 times - keep your system updated, don't click on unknown links, keep backups, etc. So another book on malware and other threats can be met with a yawn. But Rootkits and Bootkits: Reversing Modern Malware and Next Generation Threats from no starch press is different. See why.
Read the Great Lakes Geek Book Review of Rootkits and Bootkits
---
Python Crash Course
Geek Book Review
This is the second edition of Python Crash Course: A Hands-On, Project-Based Introduction to Programming" the best-selling Python book that has over 500,000 copies in print. While it uses Python to teach you to code it also teaches clean programming skills that apply to most other languages.
Read the Great Lakes Geek Book Review of Python Crash Course
---
Cleveland Mayor Frank Jackson briefs community media on plans to prevent violent crime
Geek News
Cleveland Mayor Frank Jackson met with some community media people to talk about some of the City of Cleveland's new initiatives. The primary focus was the conversion of the city's recreation centers to Neighborhood Resource & Recreation Centers and a series of new programming associated with the new initiative.
As you can see in this short video clip, the Mayor told of the plan for Cleveland Public Power to replace every street light in the city with LEDs. They will also have the ability to have cameras which will initially be located around rec centers and major parks and areas the police have determined a need.
See more and watch videos of the briefing
---
Futuristic sci-fi/martial arts feature film from local filmmaker
Geek Preview
Award winning Cleveland filmmaker Johnny Wu has another hit on his hands.
Wu's latest film, Wu Xia 2 The Code, is a futuristic sci-fi/martial arts feature film. Following the success of his martial arts comedy musical film Innerself in early 2018, Wu tackled a more complicated martial arts action film. Wu Xia 2 The Code combines science fiction visuals with Hong Kong styled martial arts sequences choreographed by many of the film's actors including Wu himself.
The film tells the continued story of a group called the 5 Elements who are caught between the FOUR11 and the monopoly tyrant MediCan corporation in pursuit of a code that was developed to provide clean air after pollution and radiation engulfed the planet. Wu filmed in Cleveland, Parma, Mentor and even ventured to Courtland, Ohio. The late fall filming yielded snowy backdrops.
The main lead, Ben Zgorecki, whom also helped choreographed two fight scenes, and supporting talents are all well-versed martial artists that worked together before on Wu Xia 1 - a martial arts tango, a short film that was released 4 years ago.
"Actors trained for months with choreographed fight sequenced instructed by our Fight Choreographer Keith Collins II" said Wu, "and due to the limited time available, many of the actors brought their own martial arts skills to help craft many fight sequences… Like a big family teamwork, everyone helping to make this a reality… I think this movie has over 100 cast and 50 crew to make it happen."
Wu Xia 2 The Code's current trailer and one of the bar fight scenes was released in early 2019 and has garnered a lot of attention, including being selected to be screened at the Action On Film MegaFest in Las Vegas from July 25 to August 3rd. Legendary actor and stuntman Al Leong along with other Hollywood stunt actors were impressed by the quality that Cleveland can produce.
"I am excited to see this movie, the fight scene trailer for Wu Xia 2 The Code was super", said Cleveland's own stunt coordinator Richard Fike Sr. "Well done fight team. Super impressed with Johnny's film making."
Wu Xia 2 The Code will have a private VIP Screening on Friday, August 16 at 7:30pm at Atlas Cinemas Lakeshore 7 in Euclid, Ohio. The film will include many locally made trailers include the first Wu Xia: A Martial Arts Tango short film. Tickets are $10/each, seating is limited, and can be purchased via the Atlas Cinemas' website or via https://wuxia2thecode.eventbrite.com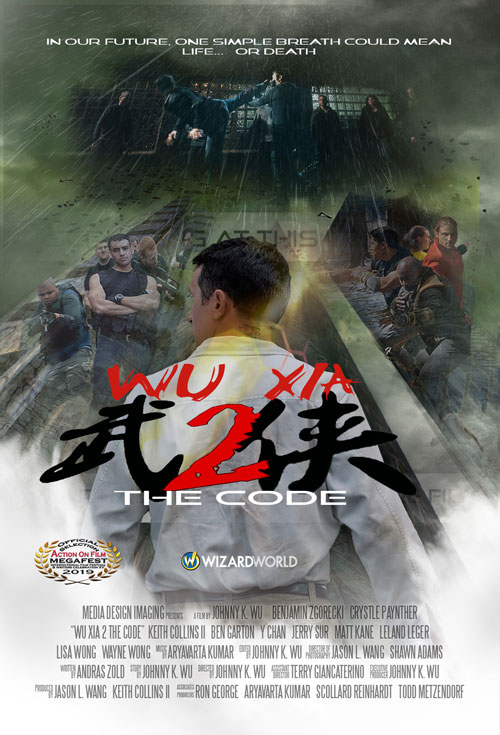 Visit the Wu Xia 2 The Code Facebook Page at https://www.facebook.com/wuxia2thecode

Sneak Peek Synopsis: Wu Xia 2 The Code stars Ben Zgorecki and Crystle Paynther, with a supporting cast that includes Keith Collins II, Matt Kane, Jerry Sur, Leland Leger, Lisa Wong and Wayne Wong. Synopsis: IN OUR future, one simple breath could mean life or death. As we search for a solution, pollution engulfs our world. If we don't find an answer fast, all living things shall perish. We are the Five Elements; we strive to protect humanity... Years ago, many warriors came to us seeking change, joined our way of life. Right after, a Code was discovered that could save the world and was injected into one of us. One of our clan's mate didn't survive. Now we must fight for our lives to bring the code - to the world...or die trying. With the MediCan Research Corporation and The FOUR 11 gang on our tails....We must protect the code....AT ALL COSTS. Run time: 79mins.


---
Featured Show
Youngsters working in Community Garden in Slavic Village

The future looks bright when you have young people like this doing volunteer work in their neighborhood. These two young people from Cleveland's Slavic Village neighborhood live on the street and were working hard on their community garden
See more from Slavic Village in Cleveland
Top of Page
Other Current Items
Focus Assist
Geek Tip
Focus assist (also called quiet hours in earlier version of Windows 10) allows you to avoid distracting notifications when you need to stay focused.
The Windows blog says "Most of us spend between 3-6 hours – each day – on screens. Much of this time is spent on social media, where the constant stream of distractions across our myriad of devices makes it hard to focus. With the Windows 10 April 2018 Update, we're introducing Focus Assist to help you stay in the zone. Focus Assist helps you get more done by easily blocking notifications, sounds, and alerts to create distraction-free work times. This is helpful if you're giving a presentation or trying to focus on a paper, you can use Focus Assist to block interruptions or distractions.
How it works:
Work the way you want. Focus assist gives you the flexibility to choose when to block interruptions. Turn on Focus assist whenever you want to get things done without distractions, like notifications, sounds, and alerts. Or set Focus Assist to turn on automatically at certain times during the day.
Stay connected when you need to. You can make sure your most important people breakthrough by creating a priority list of those you always want to reach you, even when you're working. Or when you need complete concentration, block all notifications.
Catch up quickly. Find out what you missed while you were heads down on a project. As soon as you finish working, a summary of notifications and alerts appears on your screen
."
Go to Settings - System and click on Focus Assist. You will see Priority and Alarm modes.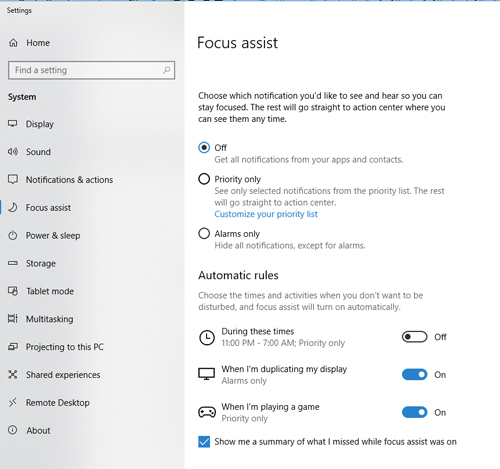 ---
Geek vs Nerd
Geek Humor
Did you ever wonder what the difference between a Geek, Nerd (and even Dork)? This funny tech video will explain.
---
Annual Magnum Holiday Lunch
Geek Party
Each year we like to gather an eclectic group of friends and business associates for a holiday lunch. No, it's not just techies. Media, non-profits, politicians, business, cultural - they were all represented.
The food and atmosphere at Bo Loong at 38th and St. Clair is always terrific and our 75 guests maxed out the party room.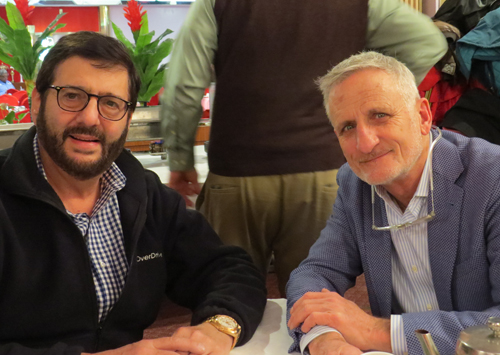 Overdrive CEO Steve Potash and Serial Entrepreneur Ron Copfer


---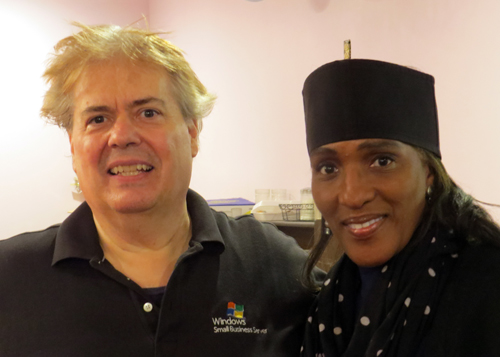 Dan Hanson and Jacqueline Muhammed, Community Engagement & Legislative Affairs, Cleveland Hopkins International Airport


---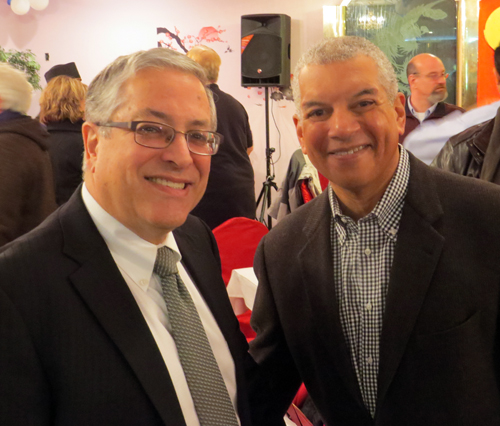 Cuyahoga County Executive Armond Budish
and WKYC News Anchor Russ Mitchell




See how to get invited next year, who was there and view
Photos from the 2018 Magnum Party


---
Windows 10 Timeline
Geek Tip
In the Windows 10 April 2018 Update, (aka Redstone 4) Microsoft added some functionality to the popular task bar. If you click on the icon just to the right of the Cortana 'Type here top search' in the task bar you will get a screen of all your open windows and can navigate to them easily.
Windows 10's new Timeline feature can track what documents and Web pages you've been working on over the past weeks and months, not just what is open now. Click on Windows Key and Tab (or the icon) and you can start organizing by date and pick up where you left off work.
This kind of feature is maybe my favorite in Office 365. I like being able to load a Word document, for example, and being asked something like 'Do you want to continue where you left off on (date).' Very useful.


---
Number 8
Geek Interest
Did you ever notice the number "8" in the middle of the 8 in a deck of cards?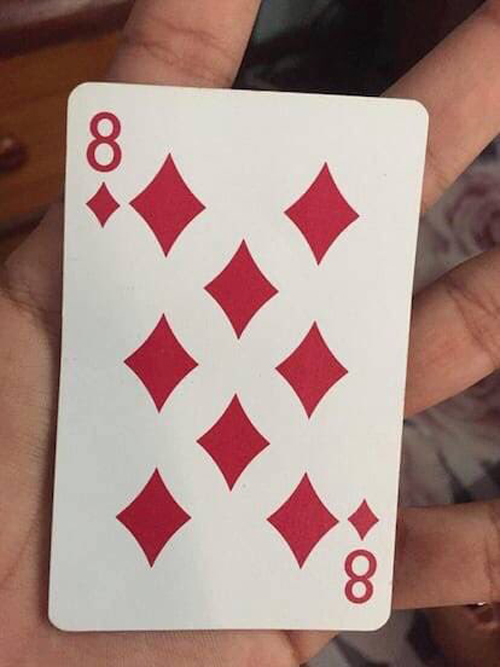 ---
Microsoft Teams
Geek Freebie
Microsoft Teams is a platform that combines workplace chat, meetings, notes, and attachments. The service integrates with the company's Office 365 subscription office productivity suite, including Microsoft Office and Skype, and features extensions that can integrate with non-Microsoft products. Microsoft announced Teams at an event in New York, and launched the service worldwide on 14 March 2017.
It erleased a free version to compete with Slack. Slack's free version limits users to 10,000 searchable messages, though—and Teams does not. That's one of the key selling points of the new free Teams service; the other is the number of users—300—which will be enough for many small businesses.


More info and sign up for Microsoft Teams


---
Eudora Source Code
Geek News
According to GlobalNewsWire, Computer History Museum (CHM), the world's leading institution exploring the history of computing and its impact on the human experience, today announced the public release and long-term preservation of the Eudora source code, one of the early successful email clients, as part of its Center for Software History's Historical Source Code. The release comes after a five-year negotiation with Qualcomm.
The first version of Eudora was created in the 1980s by Steve Dorner who was working at the University of Illinois at Urbana-Champaign. It took Dorner over a year to create the first version of Eudora, which had 50,000 lines of C code and ran only on the Apple Macintosh. In 1991, Qualcomm licensed Eudora from the University of Illinois and distributed it free of charge. Qualcomm later released Eudora as a consumer product in 1993, and it quickly gained popularity. Available both for the IBM PC and the Apple Macintosh, in its heyday Eudora had tens of millions of users.
After 15 years, in 2006, Qualcomm decided that Eudora was no longer consistent with their other major project lines, and they stopped development. "In my opinion it was the finest email client ever written, and it has yet to be surpassed. I still use it today, but, alas, the last version of Eudora was released in 2006," said Len Shustek, chairman of the Museum's Board of Trustees. "With thanks to Qualcomm, we are pleased to release the Eudora source code for its historical interest."
The discussion with Qualcomm for the release of the Eudora source code by the company's museum took five years. Qualcomm has transferred ownership of the code, the Eudora trademarks, copyrights, and the Eudora domain names to the Computer History Museum. The transfer agreement allows CHM to publish the code under the very liberal BSD open source license, which means that anyone can use it for either personal or commercial purposes.
Download options and more information about the source code


---
Classic Topology Book
Geek Freebie
It's been a long time since the Great Lakes Geek studied topology and he wasn't around when they used this book. But it's great to see John Kelley's classic graduate level textbook from the 1950s-70s in general topology available online in a variety of formats for free.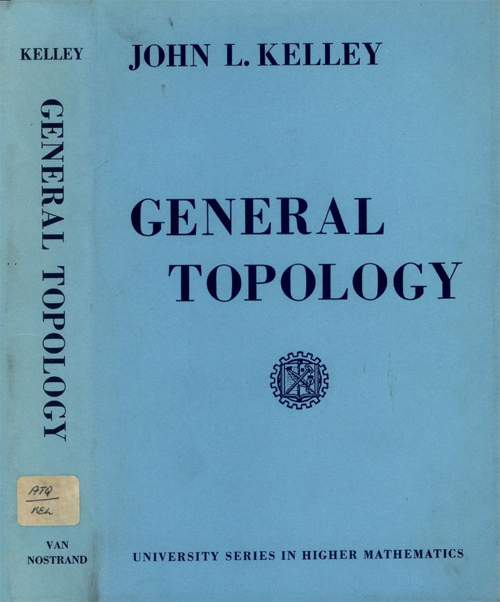 Grab your own copy of General Topology by John Kelley
---
Windows Previous Versions Info
Geek Resource
A great resource for Windows previous versions documentation. Has content for older products or services, such as release notes, deployment guides, and how-to articles. If you're looking for specific information (like Windows 8.1 release notes or how to repair a Windows image), you can use the Search box to search all of the older Windows client libraries.
Windows previous versions documentation
Good stuff!
---
What the Great Lakes Geek is reading
Geek Book
The Great Lakes Geek just finished reading (listening to actually) Make Your Bed - Little things that can change your life by Admiral William H. McRaven (US Navy Retired)
On May 17, 2014, Admiral William H. McRaven addressed the graduating class of the University of Texas at Austin on their Commencement day. Taking inspiration from the university's slogan, "What starts here changes the world," he shared the ten principles he learned during Navy Seal training that helped him overcome challenges not only in his training and long Naval career, but also throughout his life; and he explained how anyone can use these basic lessons to change themselves-and the world-for the better.
Read the book review of Make Your Bed

Top of Page

---
Lotto Math
Geek Math
The last post about the probability of tossing a coin and getting 10 heads in a row prompted a question about the lottery. The conversation between Leonard's mother Beverly and Sheldon on the Big Bang Theory comes to mind:
Beverly: Is that a rhetorical point, or would you like to do the math?
Sheldon Cooper: I'd like to do the math.
Beverly: I'd like that, too.
Here we go. Say there are 44 possible numbers and you have to pick the lucky 6 to win. How many ways are there of choosing a 6-number combo from the 44?
The formula is C (44,6) which is 44 factorial divided by (6 factorial x 38 factorial) or 44! / (6! *38!). Then the probability of coming up with a specific 6 number combination is 1 over that number.
Refresher: Factorial is the product of that number and all the positive integers less than it. So, 6 factorial, designated as 6! is the product of 6x5x4x3x2x1 or 720. Factorial get huge fast. For example, 10! is 3,628,800. So 44! is huge and 1/44! is minute.
To see the chances for a particular lucky number being in the selected 6, you want to find the probability that the winning 6 number combination will contain any given number. First, you want to figure out how to not pick that number.
You have to choose the 6 numbers from the other 43 so use the formula C(43, 6). There are C(44,6) - C(43,6) combinations which include your lucky number.
The probability is then that result divided by C(44,6).
Moral? Don't quit your job to win the lottery.

Top of Page


---
Bob and Dan's Adventure to the PC Graveyard
Geek Blast from the Past
Computer techies (OK, geeks) Bob Coppedge and Dan Hanson used to take groups to various places of interest to computer professionals (OK, other geeks). They called it Bob and Dan's Excellent Adventures.
This video from 2004 was just unearthed from some old DVDs. This was a different adventure as Bob and Dan visited a cemetery and visited the graves of some old technology - from dBase to Win 95 before facing their own demise.
Watch it if you dare.
Top of Page
---
Flip a Coin
Geek Probability
The Great Lakes Geek often gets questions about gambling and the lottery. Just the other day I was asked to figure the odds of a tossed coin landing on 'heads' after 9 'heads' were tossed in a row.
I explained and the person still does not believe the answer. I told him that if a fair coin is tossed and heads comes up 9 times in a row it has no effect on the next toss. A coin has no memory so there is still the usual 50-50 chance of tails or heads. The previous 9 or 900 tosses have nothing to do with that next toss.
The confusion is about the probability of tossing 10 'heads' in a row. That's a whole 'nother smoke.
The probability of one head in a row is 1 out of 2 (.5), the probability of 2 heads in a row is 1 out of 4 (.5 x .5), 3 heads is 1 out of 8 (.5 x .5 x .5) and so on. So the probability of 10 heads in a row is 1 out of 1024 (.5 to the 10th power) or .0009765625.
In a real world case where someone tosses 9 heads in a row I would be concerned about the fairness of the coin.

Top of Page


---
Pi in the Mirror
Cool Geek Stuff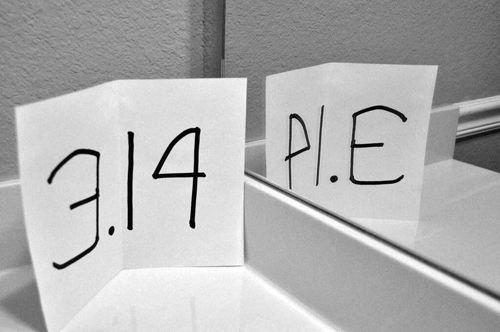 ---
How 3D Printing is Revolutionizing the Operating Room
Geek Medicine
One Impact Session that caught the eye of the Great Lakes Geek was titled 'Made-to-Order Surgery: How 3D Printing is Revolutionizing the Operating Room.' featuring Moderator David Cassak, Managing Partner, Innovation in Medtech LLC and panelists Jihad Kaouk, MD, Institute Vice Chair for Surgical Innovations and Director, Center for Laparoscopic & Robotic Surgery, Glickman Urological & Kidney Institute, Cleveland Clinic, Karl West, Director, Medical Device Solutions, Cleveland Clinic, Jacques Zaneveld, PhD, CEO, Lazarus 3D Printing and Nizar Zein, MD, Chair, Global Patient Services, Cleveland Clinic.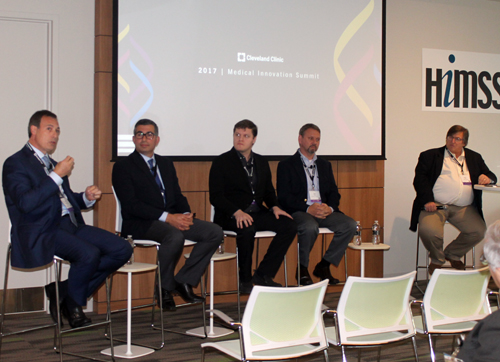 Dr. Nizar Zein, Dr. Jihad Kaouk, Jacques Zaneveld,
Karl West and David Cassak
See videos and more from the 3D Printing for surgery session
Top of Page
---
Donut or Coffee Cup?
Geek Math
Great tweet from Vincent Pantaloni: If you're a topologist (Helvetica font style) there are 8 (capital) letters in the English alphabet.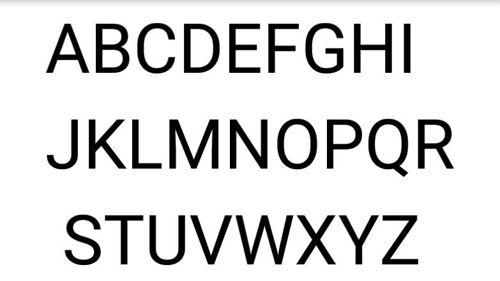 ---
Indecision
Geek Humor
So how do you feel about Schrodinger?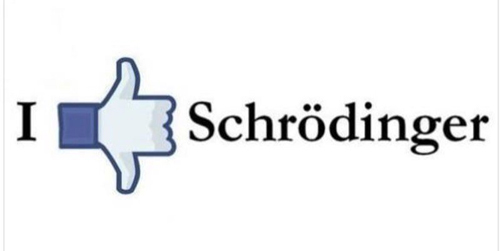 ---
How Big Ben keeps time
Geek Mechanics
Top of Page
---
Shake Shake Shake
Geek Tip
If you have a screen full or windows, you can clear the clutter by grabbing the top of the window you do like and "shaking" it to minimize all the other windows. Shake again and the windows will come back.
---
Say it ain't so Smokey
Geek Fun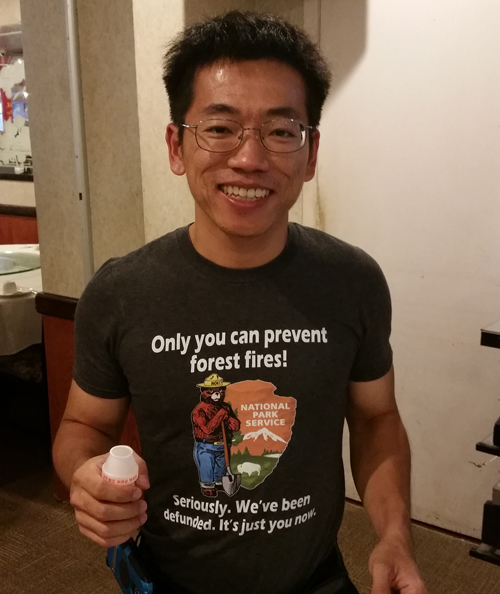 Self-proclaimed Geek David Huang rocks this t-shirt which says "Only You can prevent Forest Fires. Seriously. We've been defunded. It's only you now.".
---
When mathematicians get hungry
Geek Fun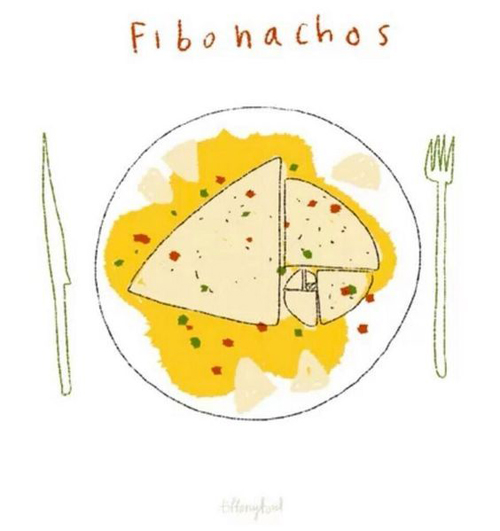 Yum<



Of course the real Fibonacci number image would be like: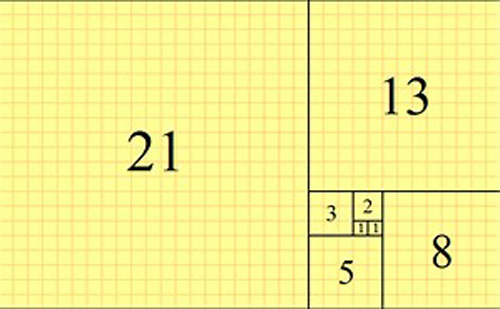 Top of Page
---
He did it for the babes
Geek Fun
NFL player John Urschel, seeking Ph.D. in math, retires from football at 26. There can only be one explanation. To get babes.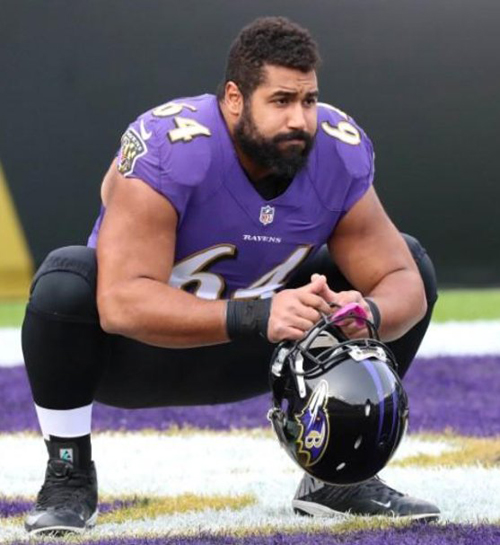 Top of Page
---
Female Doctor Who
Geek News
Jodie Whittaker was unveiled on Sunday as the first female Doctor Who in the program's history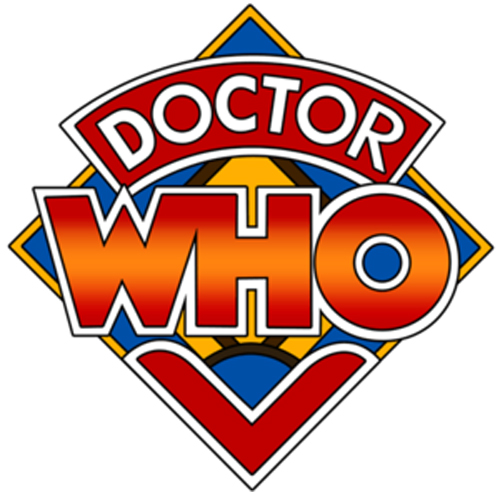 The previous incarnations of the Time Lord were played by:
William Hartnell (1963-66)
Patrick Troughton (1966-69)
Jon Pertwee (1970-74)
Tom Baker (1974-81)
Peter Davison (1982-84)
Colin Baker (1984-86)
Sylvester McCoy (1987-89)
Paul McGann (1996)
Christopher Eccleston (2005)
David Tennant (2005-2010)
Matt Smith (2010-2013)
Peter Capaldi (2013-2017)
Jodie Whittaker (2017-)
Top of Page
---
RIP Maryam Mirzakhani
Geek News
Maryam Mirzakhani was an Iranian mathematician and a professor of mathematics at Stanford University. Her research topics include Teichmüller theory, hyperbolic geometry, ergodic theory, and symplectic geometry. In 2014, Mirzakhani became both the first woman and the first Iranian honored with the Fields Medal, the most prestigious award in mathematics. The award committee cited her work in "the dynamics and geometry of Riemann surfaces and their moduli spaces".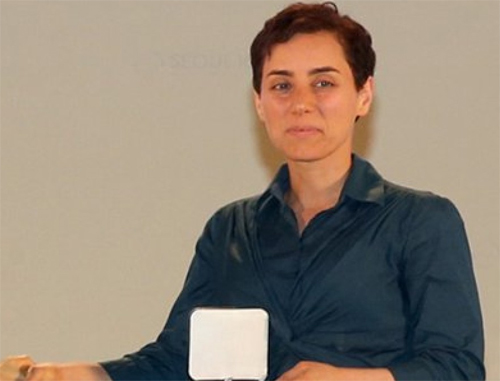 Maryam Mirzakhani



Mirzakhani died from breast cancer on July 14, 2017 at the age of 40.

Top of Page


---
3D Printers for prosthetics
Geek Charity
Association of Indian Physicians of Northern Ohio (AIPNO) was founded in 1983 as a non-profit organization of physicians of Indian origin in Northern Ohio. A 'Yatra' is a holy pilgrimage. For years, Dr Jaya Shah and Ramesh Shah have led an AIPNO Medical Yatra to tend to the needs of the poorest in different areas of India. Many of the people that the team of doctors see and treat have never had any contact with a medical professional.
54 Children (amputees) will be given "Gift of Hands" -courtesy of a 3D Printer generating prosthetics for life changing transformations.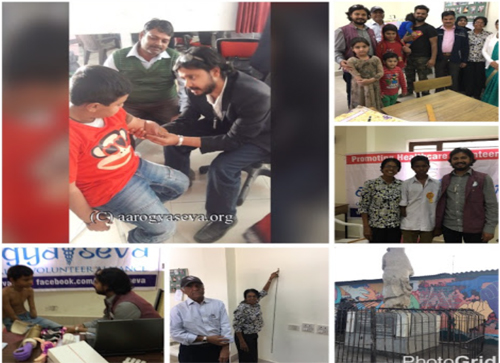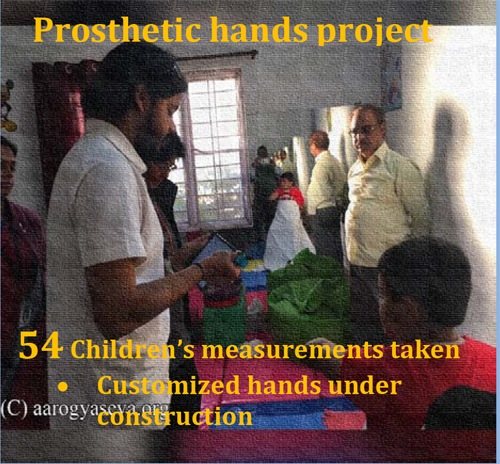 See more of the Yatra
Top of Page
---
Law and Order - Periodic Table
Geek Humor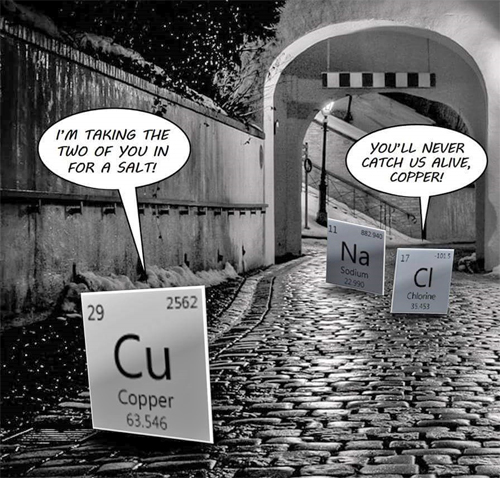 Top of Page
---
It's Baaaaack
Geek eNews
By popular demand (really, would we lie to you?) the Great Lakes Geek is bringing back the free Geek eNews. It will be sent via e-mail whenever we have something really good to share. Not too often, we promise.
So sign up and look for the news, tips, puzzles, contests, special offers and other information that only the Great Lakes Geek can bring you.
Great Lakes Geek free eNews Signup Form

Top of Page


---
We all know people who won't get this
Geek Fun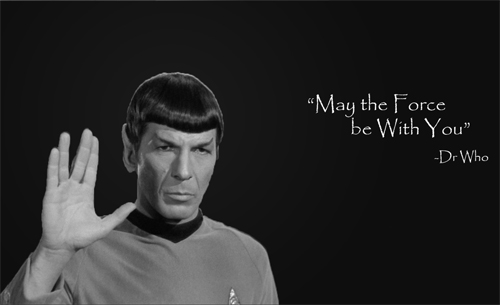 Top of Page
---
Michelson-Morley Experiment
Geek History
The Michelson–Morley Experiment was conducted in 1887 by physicist Albert A. Michelson of Case School of Applied Science and chemist Edward W. Morley of Western Reserve University.
This experiment proved the non-existence of the luminiferous ether and was later cited as circumstantial evidence in support of special relativity as proposed by Albert Einstein in 1905.
Michelson was professor of physics at the Case School of Applied Science, and Morley was professor of chemistry at Western Reserve University (WRU), which shared a campus with the Case School on the eastern edge of Cleveland. The Michelson-Morley Experiment was performed in several periods of concentrated observations between April and July 1887, in the basement of Adelbert Dormitory of WRU (later renamed Pierce Hall, demolished in 1962).
Michelson became the first American to win a Nobel Prize in science.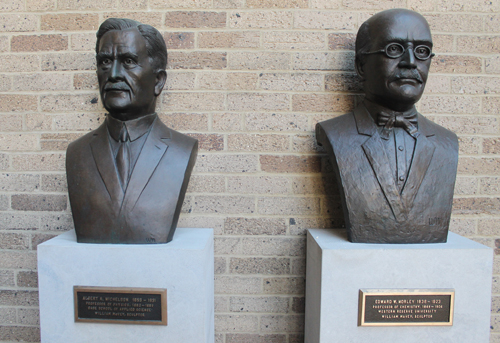 Michelson and Morley busts at CWRU
Michelson-Morley Experiment at CWRU
Top of Page
---
Calvin & Hobbes
Geek Classic Humor
Now available for the first time as an e-book! The cartoons in this e-book have been specially formatted for optimal viewing. The e-book will only work on color tablets and is not intended for viewing on desktop apps or black and white tablets.



Perhaps the most brilliant comic strip ever created, Calvin and Hobbes continues to entertain with dazzling cartooning and tremendous humor.

Bill Watterson's Calvin and Hobbes has been a worldwide favorite since its introduction in 1985. The strip follows the richly imaginative adventures of Calvin and his trusty tiger, Hobbes. Whether a poignant look at serious family issues or a round of time-travel (with the aid of a well-labeled cardboard box), Calvin and Hobbes will astound and delight you.

Beginning with the day Hobbes sprang into Calvin's tuna fish trap, the first two Calvin and Hobbes collections, Calvin and Hobbes and Something Under The Bed Is Drooling, are brought together in this treasury. Including black-and-white dailies and color Sundays, The Essential Calvin and Hobbes also features an original full-color 16-page story.

The Essential Calvin and Hobbes: A Calvin and Hobbes Treasury


Top of Page


---
Write your own OS
Geek Software
The Great Lakes Geek thinks that programmers of his generation (harrumph!) are better because they didn't have all the visual tools. In fact the best learning experience, in his not so humble opinion, is writing directly to the processor, without an operating system.
A great learning tool is writing you own OS in assembler. There is a free online course from the Cambridge Computer Laboratory that teaches you how to write your own operating system using assembly code.
Give it a try you young whippersnappers

Top of Page


---
More Geek Humor
Geek Humor
Q: Why did the Higgs Boson go to church?
A: For the mass.
Did you hear about the company that sells elastomeric insulators?
Their motto is "Resistance is butyl".
Intern: How I get to the marketing department?
Engineer: Easy, go west until you can smell it and then turn north until you step in it.
We had our engineers work in HR for a week to encourage better teamwork. They immediately sent out an employment ad that read "Supermodels wanted, (must be able to solder.)"

Top of Page


---
Books with a Cleveland focus
Geek Contest
Congratulations to the winners of some terrific new Cleveland focused books.
Winners have been notified and books were taken to the post office for delivery.
The books that were won were:
Let's Have Another by Dan Coughlin

The Ashtabula Hat Trick: A Milan Jacovich Mystery by Les Roberts

The Making of Major League: A Juuuust a Bit Inside Look at the Classic Baseball Comedy

The Bone Lady: Life Lessons Learned as One of Football's Ultimate Fans

Cleveland TV Tales Volume 2: More Stories from the Golden Age of Local Television
See more about the books
Top of Page
---
Scientist Logos
Geek Fun
This is Great!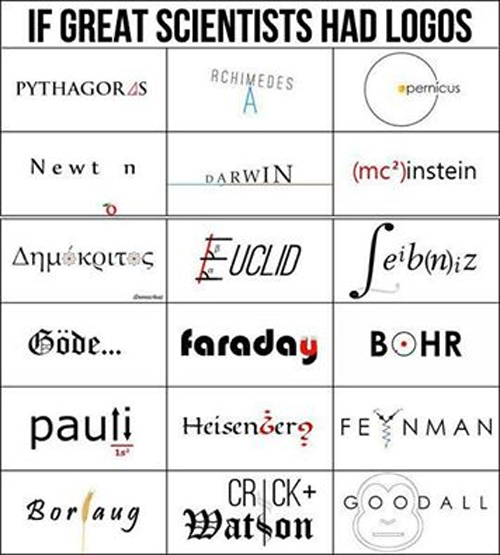 Do you understand them all?
---
Geek Domain Names
Order Domain Names, e-mail accounts, web hosting, SSL certs and the usual menu of Internet items for great prices at Great Lakes Geek Domains. Follow the link at the bottom of the nav bar (under search) or click to visit
---
Certified Partner News
Magnum News
We are proud to be Kroll Ontrack® Data Recovery Certified Partners.
This allows us to offer clients the best-of-breed products and services that Kroll Ontrack provides to recover your lost data.
NOTE: Tampering with media information may result in irreversible damage. Contact us right away when you have data loss to maximize the chances to recover your data.

Top of Page
---
Desktops, Servers and Notebooks - Oh My!
Geek Store
Need new hardware? Why pay extra for those expensive name brands?
Check out our on-line hardware store and browse pre-configured systems or tweak the configuration options yourself and get instant pricing.
We'll ship the custom built system right to your door. Take a look at the Magnum Computers Webstore
Top of Page
---