Data Days Cleveland 2017
Geek Event
Cleveland's first annual celebration of civic technology, data & the doers working to improve our region, Data Days Cle was presented by the The Cleveland Civic Tech + Open Data Collaborative (The Collaborative) at the HIMSS Innovation Center, 4th floor of the Global Center for Health Innovation.
The Collaborative is a joint initiative of five original partner organizations, including the CWRU Center on Urban Poverty and Community Development, Open Cleveland, of Code for America, Hack Cleveland, OpenNeo, the Cleveland City Planning Commission as well as, and more recently, the Cleveland Shapers, of the World Economic Forum's Global Shapers venture, and the Ward 14 office of Cleveland City Council.
Data Days was spread over 3 days (Thursday-Saturday) under the ehadings: CTRL, ALT and CLE.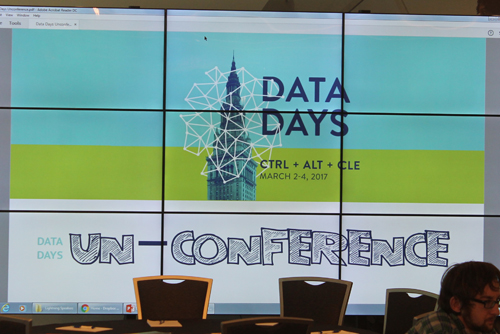 Main 2017 Data Days CLE Page
Top of Page
---
Live Long and Prosper
Geek Humor
---
Wizard World Comic Con Cleveland 2017
Geek Event
Wizard World Comic Con was back in Cleveland the weekend of March 17-19, 2017. There were a lot of celebrities on hand for panels, photos and autographs such as Incredible Hulk Lou Ferrigno, Gene Simmons of KISS, Barry Bostwick from Rocky Horror Picture Show, Hercules Kevin Sorbo, Monkees Mickey Dolenz and Peter Tork, Lt Uhura from Star Trek and more.
There were lots of vendors selling collectibles, original art, comic books, toys, games, clothes, gear, etc. There were gaming sessions and interesting exhibits such as the Sanford and Son truck, Speed Racer, Ghostbuster car, Dalek and TARDIS from TRACE the Doctor and more. As always the costumes of the vendors and attendees were the best part of the event.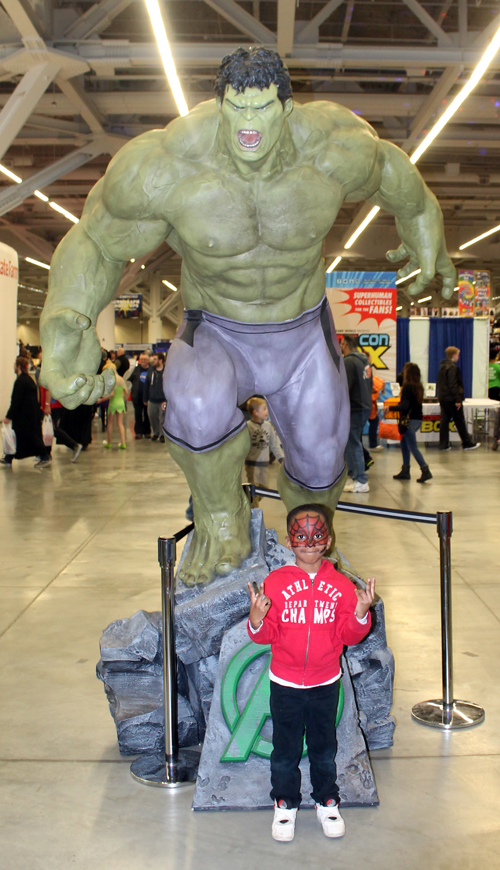 See lots of photos from Comic Con Wizard World Cleveland 2017
Top of Page
---
Law and Order - Periodic Table
Geek Humor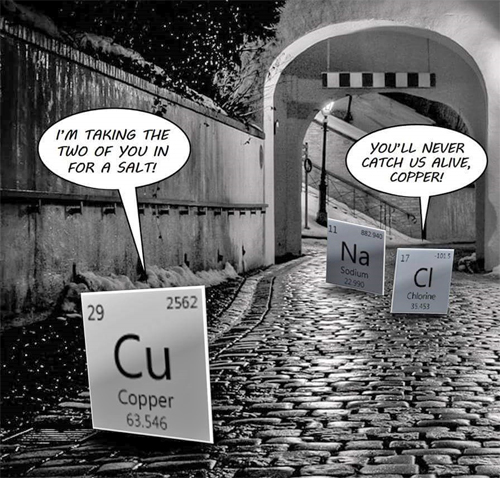 Top of Page
---
Feynman Lectures on Physics
Geek Link
The famous Feynman Lectures on Physics is a physics textbook based on some lectures by Richard P. Feynman, a Nobel laureate who has sometimes been called "The Great Explainer". The lectures were given to undergraduate students at the California Institute of Technology (Caltech), during 1961–1963 and have been a favorite for aspiring physicists ever since.
The three volumes of the book focus on mechanics, radiation, and heat, including relativistic effects (Vol 1), electromagnetism and matter (Vol 2) and quantum mechanics (Vol 3).
In case you didn't know (or forgot) in 2013, Caltech in cooperation with The Feynman Lectures Website made the book freely available, on the web.
As the site says, "Now, anyone with internet access and a web browser can enjoy reading a high quality up-to-date copy of Feynman's legendary lectures. This edition has been designed for ease of reading on devices of any size or shape; text, figures and equations can all be zoomed without degradation.
---
It's Baaaaack
Geek eNews
By popular demand (really, would we lie to you?) the Great Lakes Geek is bringing back the free Geek eNews. It will be sent via e-mail whenever we have something really good to share. Not too often, we promise.
So sign up and look for the news, tips, puzzles, contests, special offers and other information that only the Great Lakes Geek can bring you.
Great Lakes Geek free eNews Signup Form

Top of Page


---
What the Great Lakes Geek is reading
Geek Book
The Great Lakes Geek just finished reading The Manga Guide to Physiology
The Great Lakes GeekI asked lightheartedly on Twitter "Is there something wrong in getting medical advice from a Manga comic book?" because I have found the information in The Manga Guide to Physiology to be more complete and understandable than many medical websites. Of course the book should not replace a medical professional but it does give a very comprehensive look at the workings of the human body.
Read the Great Lakes Geek review of The Manga Guide to Physiology

Top of Page

---
Annual Magnum Party
Geek Event
Each year we like to gather an eclectic group of friends and business associates for a holiday lunch. No, it's not just techies. Media, non-profits, politicians, business, cultural - they were all represented.
The food and atmosphere at Bo Loong at 38th and St. Clair is always terrific and our 70 guests maxed out the party room.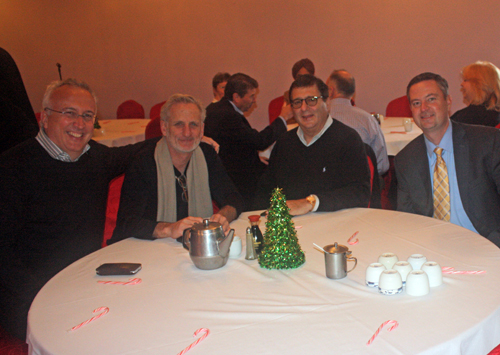 Lev Gonick, Ron Copfer,
Steve Potash and Dean Brainard



See how to get invited next year, who was there and view Photos from the Magnum Party


---
Top of Page
---
We all know people who won't get this
Geek Fun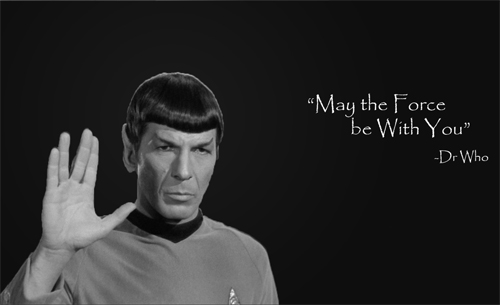 Top of Page
---
Orange Pi Zero single-board computer
Geek Hardware
A new Raspberry Pi competitor called Orange Pi Zero is selling for $6.99. It is a competitor to the minuscule Raspberry Pi Zero, a stripped down version of Raspberry Pi that sells for $5. But Orange Pi Zero has better hardware with a faster processor and Wi-Fi capabilities.
The Orange Pi Zero has a quad-core Allwinner ARM Cortex-A7 processor, which in recent years has been used to power low-end and mid-range smartphones and tablets. It also uses ARM's Mali 400 MP2 graphics processor, which is capable of processing high-definition video. The Orange Pi Zero also doesn't have a display out port. The Zero includes an SD card slot and 256MB of memory. A model with 512MB of memory ships for $8.99.
In addition, the Zero includes 802.11 b/g/n Wi-Fi and ethernet networking capabilities. It also has expansion slots and pins to attach other boards and a USB 2.0 host port.

More on the new Orange Pi Zero

Top of Page


---
Michelson-Morley Experiment
Geek History
The Michelson–Morley Experiment was conducted in 1887 by physicist Albert A. Michelson of Case School of Applied Science and chemist Edward W. Morley of Western Reserve University.
This experiment proved the non-existence of the luminiferous ether and was later cited as circumstantial evidence in support of special relativity as proposed by Albert Einstein in 1905.
Michelson was professor of physics at the Case School of Applied Science, and Morley was professor of chemistry at Western Reserve University (WRU), which shared a campus with the Case School on the eastern edge of Cleveland. The Michelson-Morley Experiment was performed in several periods of concentrated observations between April and July 1887, in the basement of Adelbert Dormitory of WRU (later renamed Pierce Hall, demolished in 1962).
Michelson became the first American to win a Nobel Prize in science.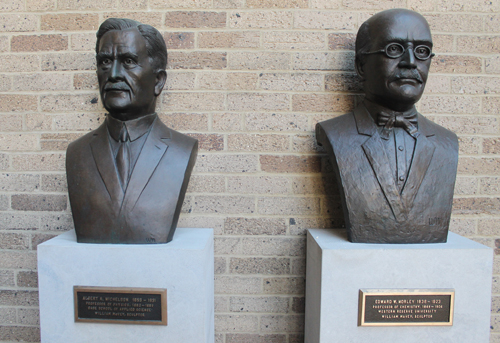 Michelson and Morley busts at CWRU
Michelson-Morley Experiment at CWRU
Top of Page
---
Calvin & Hobbes
Geek Classic Humor
Now available for the first time as an e-book! The cartoons in this e-book have been specially formatted for optimal viewing. The e-book will only work on color tablets and is not intended for viewing on desktop apps or black and white tablets.



Perhaps the most brilliant comic strip ever created, Calvin and Hobbes continues to entertain with dazzling cartooning and tremendous humor.

Bill Watterson's Calvin and Hobbes has been a worldwide favorite since its introduction in 1985. The strip follows the richly imaginative adventures of Calvin and his trusty tiger, Hobbes. Whether a poignant look at serious family issues or a round of time-travel (with the aid of a well-labeled cardboard box), Calvin and Hobbes will astound and delight you.

Beginning with the day Hobbes sprang into Calvin's tuna fish trap, the first two Calvin and Hobbes collections, Calvin and Hobbes and Something Under The Bed Is Drooling, are brought together in this treasury. Including black-and-white dailies and color Sundays, The Essential Calvin and Hobbes also features an original full-color 16-page story.

The Essential Calvin and Hobbes: A Calvin and Hobbes Treasury


Top of Page


---
Raspberry PI
Geek Hardware & Software
Did you know that the Raspberry Pi computer has a version, the Zero, that sells for only $5?
Read more about the Rapberry Pi Zero.
It features:
A Broadcom BCM2835 application processor
1GHz ARM11 core (40% faster than Raspberry Pi 1)
512MB of LPDDR2 SDRAM
A micro-SD card slot
A mini-HDMI socket for 1080p60 video output
Micro-USB sockets for data and power
An unpopulated 40-pin GPIO header
Identical pinout to Model A+/B+/2B
An unpopulated composite video header
Our smallest ever form factor, at 65mm x 30mm x 5mm
Currently the local Micro Center (Mayfield Hts) is sold out of the Raspberry Pi Zero but they have a few MCM Electronics Raspberry Pi 2 Model B Media Centers in stock for $64.99.

That includes the Raspberry Pi 2 Model B Board, 8GB Operating System microSD Card, Multicomp Black Pi 2 Model B Case, Raspberry Pi Power Supply, Wi-Pi Wireless Adapter, 3' HDMi Cable, 7' Ethernet Cable, 36 Page Raspberry Pi User Guide

Top of Page


---
Write your own OS
Geek Software
The Great Lakes Geek thinks that programmers of his generation (harrumph!) are better because they didn't have all the visual tools. In fact the best learning experience, in his not so humble opinion, is writing directly to the processor, without an operating system.
A great learning tool is writing you own OS in assembler. There is a free online course from the Cambridge Computer Laboratory that teaches you how to write your own operating system using assembly code.
Give it a try you young whippersnappers

Top of Page


---
More Geek Humor
Geek Humor
Q: Why did the Higgs Boson go to church?
A: For the mass.
Did you hear about the company that sells elastomeric insulators?
Their motto is "Resistance is butyl".
Intern: How I get to the marketing department?
Engineer: Easy, go west until you can smell it and then turn north until you step in it.
We had our engineers work in HR for a week to encourage better teamwork. They immediately sent out an employment ad that read "Supermodels wanted, (must be able to solder.)"

Top of Page


---
Books with a Cleveland focus
Geek Contest
Congratulations to the winners of some terrific new Cleveland focused books.
Winners have been notified and books were taken to the post office for delivery.
The books that were won were:
Let's Have Another by Dan Coughlin

The Ashtabula Hat Trick: A Milan Jacovich Mystery by Les Roberts

The Making of Major League: A Juuuust a Bit Inside Look at the Classic Baseball Comedy

The Bone Lady: Life Lessons Learned as One of Football's Ultimate Fans

Cleveland TV Tales Volume 2: More Stories from the Golden Age of Local Television
See more about the books
Top of Page
---
Scientist Logos
Geek Fun
This is Great!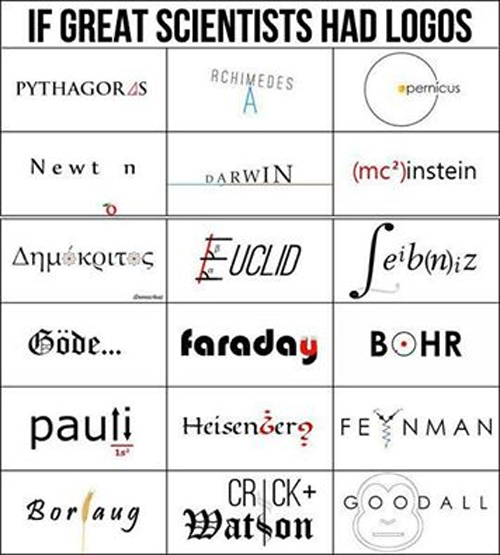 Do you understand them all?
---
Geek Domain Names
Order Domain Names, e-mail accounts, web hosting, SSL certs and the usual menu of Internet items for great prices at Great Lakes Geek Domains. Follow the link at the bottom of the nav bar (under search) or click to visit
---
Certified Partner News
Magnum News
We are proud to be Kroll Ontrack® Data Recovery Certified Partners.
This allows us to offer clients the best-of-breed products and services that Kroll Ontrack provides to recover your lost data.
NOTE: Tampering with media information may result in irreversible damage. Contact us right away when you have data loss to maximize the chances to recover your data.

Top of Page
---
Desktops, Servers and Notebooks - Oh My!
Geek Store
Need new hardware? Why pay extra for those expensive name brands?
Check out our on-line hardware store and browse pre-configured systems or tweak the configuration options yourself and get instant pricing.
We'll ship the custom built system right to your door. Take a look at the Magnum Computers Webstore
Top of Page
---